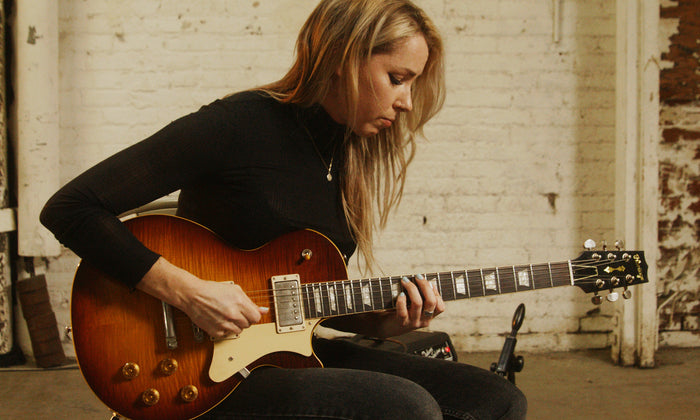 Arianna Powell
Arianna Powell showcases the dynamic range of the Core H-150 Artisan Aged with this soulful jam.
Jamey Arent
Jamey Arent embodies the spirit of the Core H-150 Artisan Aged, a guitar inspired by music of the past, with this timeless performance.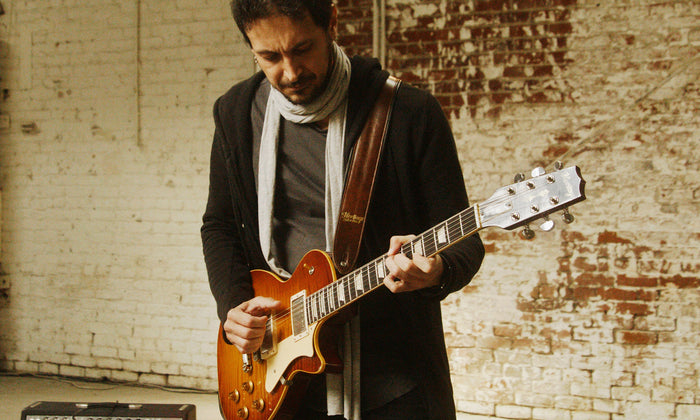 Lineu Andrade
Lineu Andrade showcases the tonal clarity and precision of the Core H-150 Artisan Aged with this melodic tune.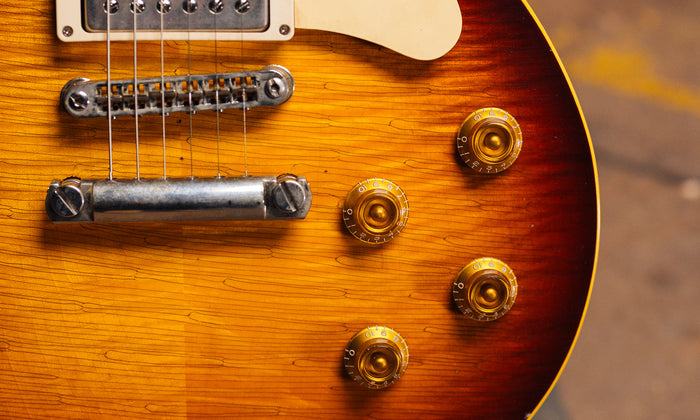 Artisan Aged Treatment
With painstaking attention to detail, all components are artfully aged by hand using proprietary techniques that are a tribute to time, resulting in a beautiful finish that's truly authentic and unique.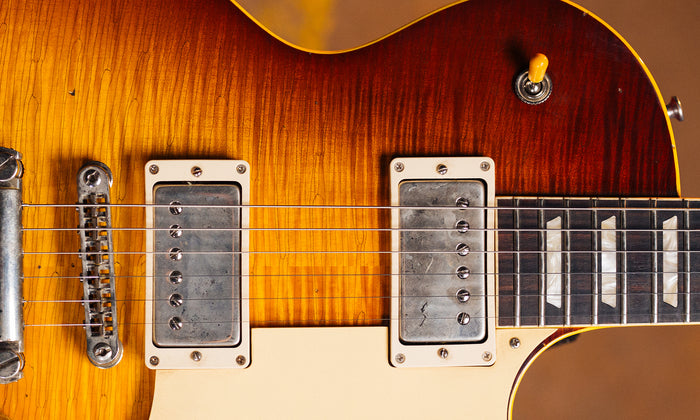 225 Classic Humbuckers
Developed in-house and tuned specifically for this guitar, these prized humbuckers have a versatile tonal range that excels in any genre or tone imaginable.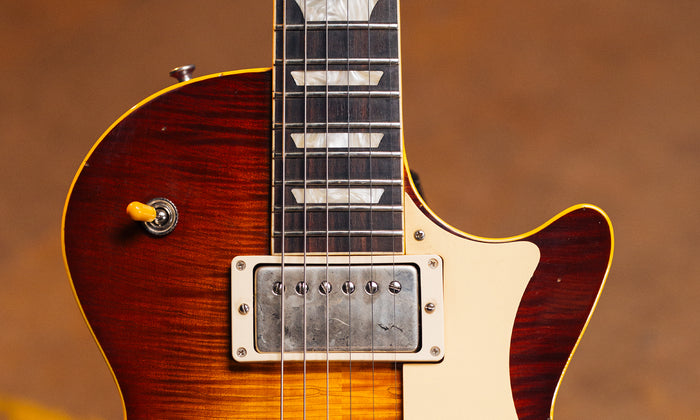 The Finest Tonewoods
We personally source the highest quality curly maple and ultra-lightweight genuine mahogany to craft the guitar body.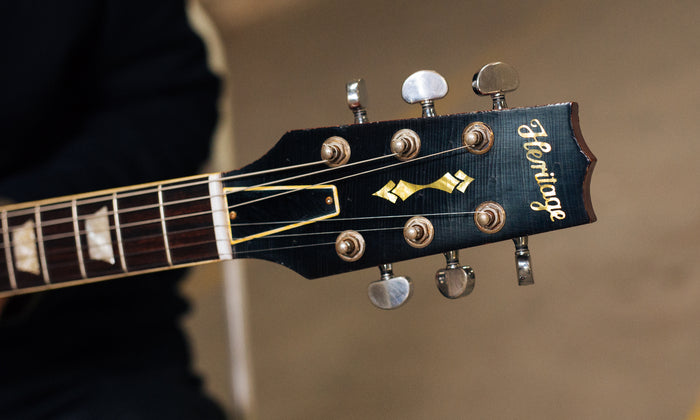 Distinguished Headstock
Featuring the Heritage logo and a Twin Arrow inlay in vintage gloss, the headstock is complemented by 3x3 tuners laser-etched with Heritage graphics.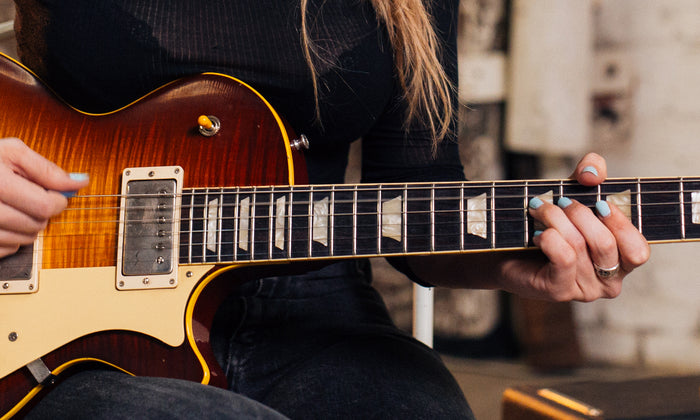 Vintage-Inspired Touches
The '50s C-shaped neck profile is truly comfortable to play, while the locking bridge and aluminum stopbar tailpiece increase sustain and resonance.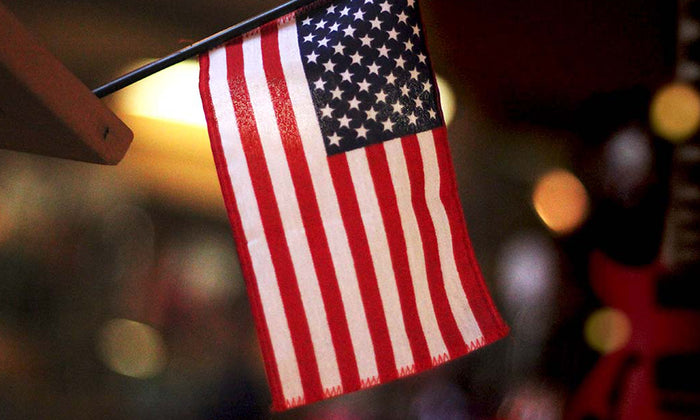 Made in America
Our dedicated artisans at 225 Parsons Street draw on their experience and unmatched expertise to ensure that each and every guitar is built with pride, passion and attention to detail.